Ltd. was established with a registered capital of 150 million yuan, and its business scope includes: engineering plastics and synthetic resin manufacturing. The company is jointly owned by Sinochem's wholly-owned subsidiary, Sinochem Science and Technology Research Co.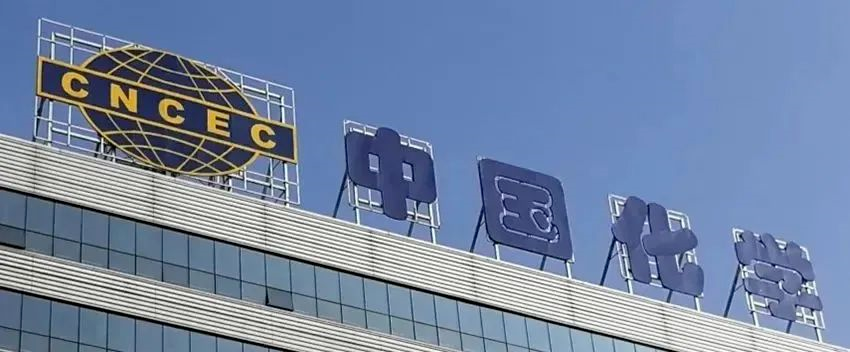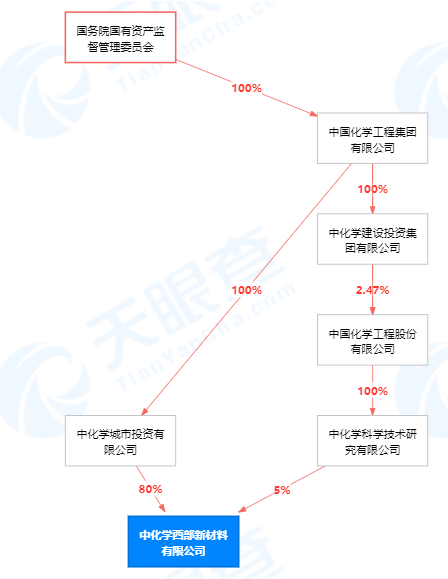 Sinochem Science and Technology Research Co.
(hereinafter referred to as "Research Institute") is a wholly-owned subsidiary of China Chemical Engineering Group (Corporation) Limited.
Headquartered in Chaoyang District, Beijing, the Institute has a R&D base in Fangshan District, Beijing, branch offices in Japan and Germany, and branches in Tianjin, Wuhan, Hefei, Xi'an, Guilin and other enterprises belonging to the Group.
The Institute is vigorously promoting technological innovation and transformation of achievements in the research fields of new chemical materials, clean energy and green environment protection, and has gradually built up advantageous innovation fields such as high-end polyolefin, engineering plastics, electronic chemical materials, high-end nylon, biodegradable plastics, efficient environmental protection catalysis, hydrogen production and hydrogen storage and transportation technology.
Sinochem City Investment Co.
Established in March 2018, Sinochem City Investment Co., Ltd. is a wholly-owned secondary subsidiary of China Chemical Engineering Group Co. Ltd. and has business divisions of chemical new materials, double carbon and infrastructure as well as industrial project companies, and has made business layout in Northwest, Central, South and East China regions.
In April 2023, Sinochem City Investment Co., Ltd. signed a contract with Yulin City to cooperate in a 50,000 tons/year UHMWPE project.
ChemChina actively develops industrial projects
According to ChemChina's previous reply to investors' questions, it is currently developing a series of high-end polyolefin, high-end engineering plastics, high-end catalysts, nylon materials, biodegradable plastics, electronic chemicals and other new material technologies, contributing to the increase, complement and strengthen the industrial chain of new chemical materials and high-end chemicals in China, and accelerating the building of a comprehensive solution service provider in the field of industrial engineering, high-end chemicals and advanced materials (two business strategies).
China Chemical Industry Development insists on "innovation-driven", explores the integrated development mode of "technology + industry", takes technology research and development as the "core", and focuses on high-performance fibers, special synthetic rubber, engineering plastics and other new chemical materials. We will focus on the research and development of new chemical materials and specialty chemicals such as high-performance fibers, special synthetic rubber, engineering plastics, etc. We will also focus on caprolactam, adiponitrile, aerogel, environmentally friendly degradable plastics and other technologies to expand the field of high value-added products in the new materials industry. It is worth mentioning that in 2022, ChemChina's revenue profile in the industrial sector already accounts for 5% of its total revenue.
In 2016, relying on its own developed green caprolactam complete set technology and series of catalysts, ChemChina invested in the completion of a nylon 6 key monomer raw material caprolactam project in Fujian. During the operation of the project, the company continuously made technical improvements such as energy saving, consumption reduction and quality improvement, and its production capacity was increased to 330,000 tons/year, maintaining the largest capacity of a single line in the world.
And its nylon new material project solved many technical and equipment difficulties during the construction and start-up process. late July 2022, the key device of the first phase of China Chemical Tianchen Qixiang nylon new material industrial base successfully opened the whole process and realized the device linkage. on July 31, Tianchen Qixiang adiponitrile project successfully started up and produced superior products, and the project turned into normal production and entered the optimization and adjustment period.
In addition, Sinochem also invested in Chongqing to build an aerogel composite material industrial project based on the silicon-based aerogel technology developed through cooperation. The aerogel project of Hualu New Material was successfully started in one go on February 27, 2022, and currently has produced high-quality silica-based nano aerogel composite insulation mat products, and has achieved sales of nearly 6,000 cubic meters of silica-based aerogel products by the end of July 2022.
It is worth mentioning that in the field of biodegradable materials, which is currently very hot, ChemChina also has active layout. For example, in June 2022, Donghua Company, a subsidiary of China Chemical Engineering, invested in the construction of the first phase of the annual production capacity of 500,000 tons of PBAT and supporting projects of Donghua Tianye, which has a one-time successful start-up, and successfully produced high-quality PBAT polyester products with performance indicators better than national standards across the board. And in March this year, according to the CCTV report, the research of PLA (polylactic acid) degradable plastic of Donghua Engineering Technology Co., Ltd, a subsidiary of China Chemical, has also entered the pilot stage.
It is also understood that Dong hua Technology has also set up a special R&D department for technology landing, which will develop a batch and land a batch under the big industrial transformation idea of China Chemical Group. The company also has small pilot and pilot level R&D in POE, PLA and COC.