We have a rigorous overall program design, a strict standardized manufacturing process, and a perfect after-sales service guarantee system, to provide users with efficient, energy-saving, excellent quality automation equipment and 7*24 hours of intimate service.
Suzhou Jwell Intelligent Technology Co., Ltd. is an integral part of Jwell Machinery. Through technological innovation and resource integration, we thoroughly combine the needs of industrial intelligent manufacturing development, focus on the pain points of industry development, deeply explore the field of automation, and provide customers with professional non-standard automation solutions for plastic machinery.
Mainly committed to:
Raw material capture package, broken package, ratio feeding system
Sawing/chip-free cutting system for plastic sheet and pipe
Complete set of automatic equipment for palletizing and packing finished products after plastic extrusion
High-speed winding machine, cutting machine, compound machine, and other equipment
Hollow blow molding supporting mold labeling, leak detection, visual detection, packaging, and other equipment
Robots, manipulator, and other non-standard automation design
Smart Factory Planning
Robot breaking and feeding system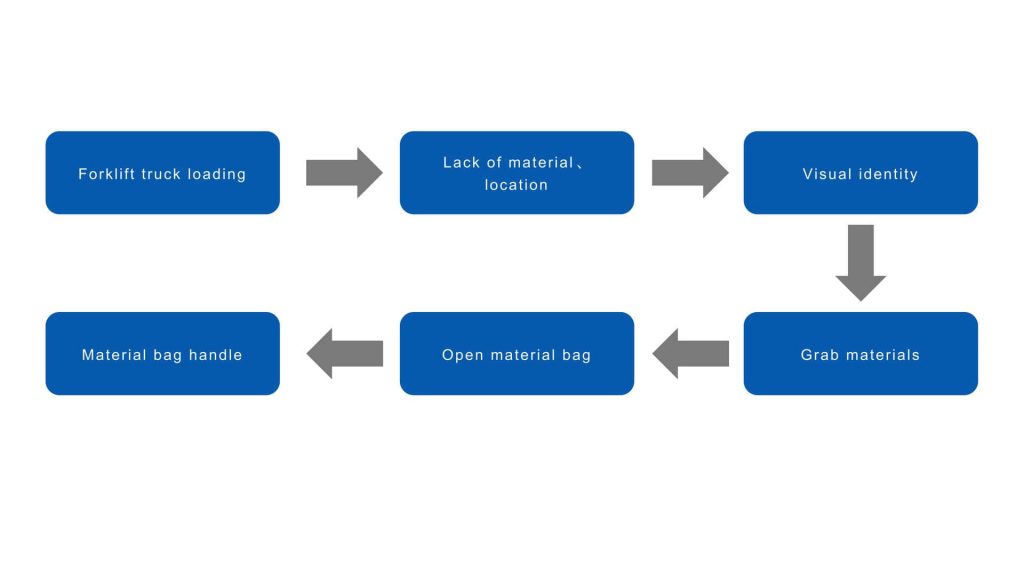 The robot according to automatically locates the corresponding position, bin a lack of material information can be freedom movement in the linear guide, using the visual technology of intelligent recognition tray material, guides the robot arm in order to automatically grab each bag material, low noise fan bag of material solid adsorption on high strength sucker, according to the scheduled path smoothly into the bunker in the complete automatic feeding.
The empty material bag can be recovered automatically through the conveying system.
Automatic identification of the missing material position
Tray no material bag alarm reminder
Reminder of packet switching in the process of fetching
One-key origin reset of the robot
Empty bag residue is small
The empty material bag can be automatically recycled for the designated position
| | | | | | |
| --- | --- | --- | --- | --- | --- |
| Robot station | Robot axes | Robot load | Working radius | Output | Residual quantity |
| 1 | 6 | 50Kg | 2140mm | 1.5Kg/h | <0.1% |
| 5 | 4 | 120Kg | 2403mm | 1.4Kg/h | <0.3% |
Whole layer feeding system
Whole layer breaking, high efficiency, up to 600bags/hour.
Tray roller conveying, can be placed at the same time 4 material carriers.
Trays can be collected automatically.
Safety and grating protection guardrail, CE standard.
Bionic steel hand grasp, do not replace.
High-speed wear-resistant hob.
Material bag anti drop vibration grille.
Residual particles are less than 1/1000.
PVC line pipe automatic strapping bagging packaging machine
1. Heat sealing at both ends of the PE bag or wrap transparent tape on both ends of the PE bag for sealing
2. Wrap transparent tape on both ends of the woven bag for sealing or sewing and sealing on both ends of the woven bag
Packing pipe diameter range: φ 1 6mm~ φ 63mm
Packaging tube length: 2.6m~6m
Packaging cycle: heating and sealing 55 seconds/pack,wrapping transparent tape for 55 seconds/ pack, sewing and sealing 120 seconds/pack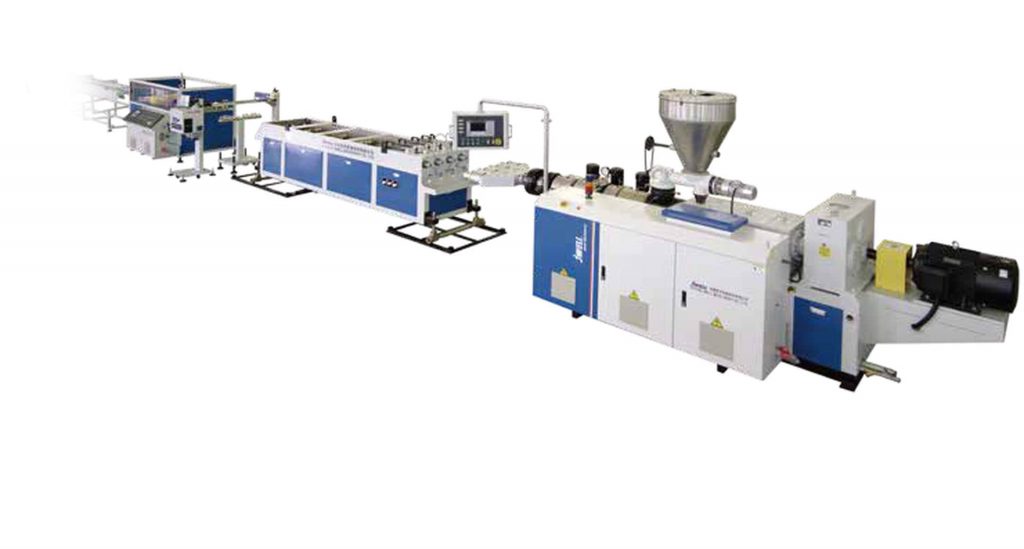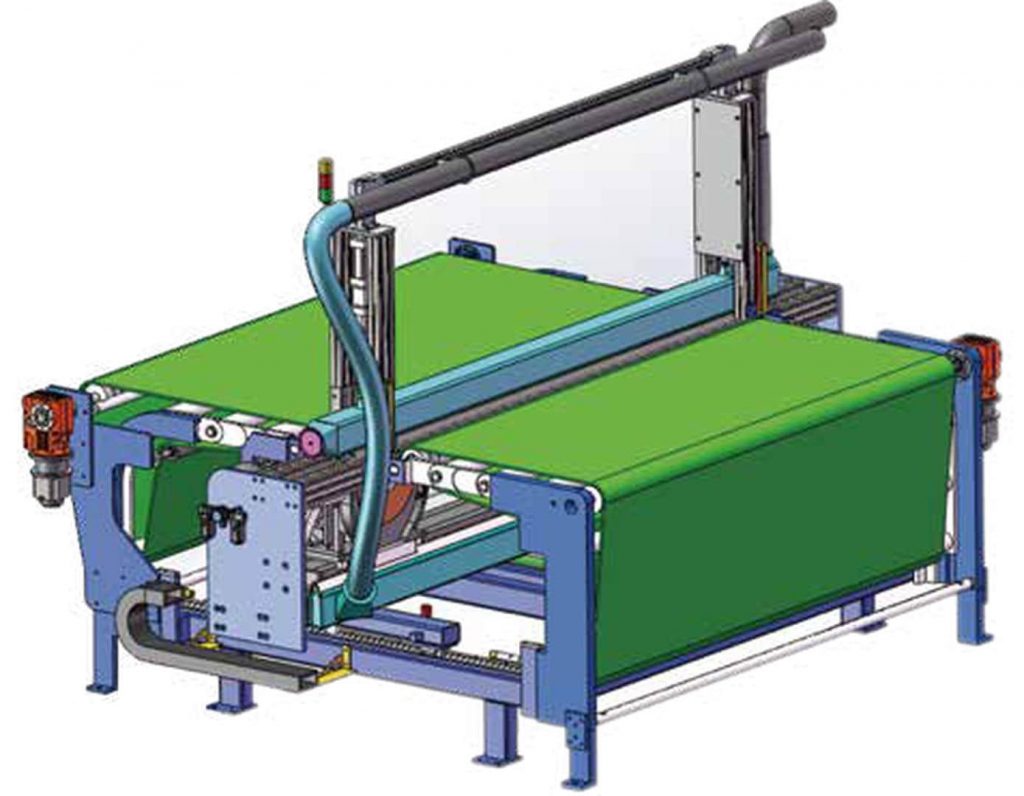 Suitable for PC, PMMA, PP, PE plate production line, special saw blade structure, air channel design, and vertical movement mechanism can make the plate surface adsorption sawdust to the minimum, cutting accuracy can reach ±1mm.
The cross-cutting machine can meet the requirements of high-grade PC and PMMA plate cutting, the products can be directly used for panel display products, and the effect is better with the purification workshop.
| | | | | |
| --- | --- | --- | --- | --- |
| Products wide | Products thickness | Dusting method | Control algorithm | Cutting accuracy |
| 1220-2440mm | 1-18mm | Impulse type | Cam control | ±1.5mm |
High overall strength, not easy to shake vibration. Linear guide rail and rack and pinion motion mechanism, strong bearing capacity, excellent rigidity.
The installation and adjustment requirements are low, compared with the complex joint robot, and the structure design is easy to understand, simple operation, and convenient maintenance.
High precision, real-time detection manipulator control system issued instructions and the actual position is consistent.
Compared with the joint robot with the same load, the cost of a truss manipulator is lower.


Pipe double station winding machine
| | |
| --- | --- |
| Suitable material | PE, PERT, drip irrigation pipe, single wall bellows, etc |
| Suitable specification | 16-32mm |
| Line speed | ≥50m/min |
| Packing tape material | Compatible with PP/PET plastic steel belt |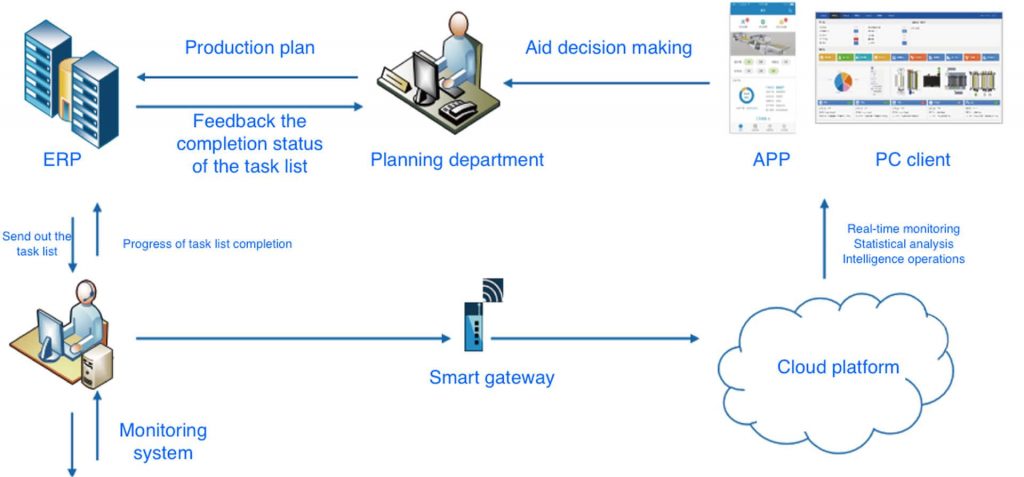 On-site large screen electronic kanban can directly view the current production line
Running state
Unit energy consumption
Load rate of each motor
The yield
The elapsed time
Scheduling plan
Fault early warning
Production plan and other important data
Mould labeling—Create brilliant packaging products
Craft process
When the blow molding machine is finished blowing the bottle, the mold will open. The intramode labeling manipulator put the intramode label into the cavity of the mold. Fuse the label and bottle together by blowing by the waste heat of the material billet. Then the label is tightly inlaid on the surface of the container.
Characteristics
Adopting servo NC technology, setting labeling position date by using the human-computer interface and running speed being step-less adjustable;
Fast labeling: 2.5-4. 5/single labeling period;
High-accuracy positioning and good stability;
The high success rate of labeling;
Adopting an all-powerful label library or wire-electrode cutting label library, and snatching labels in a vacuum;
Realizing automatic labeling and reducing labor costs.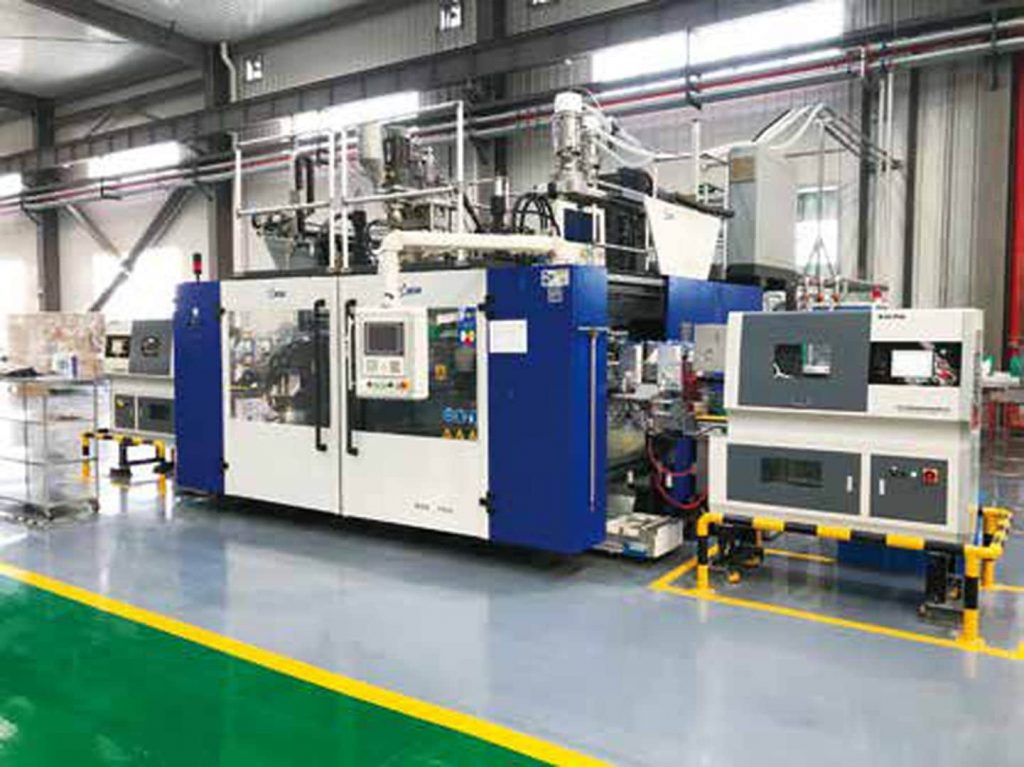 Single/double Non-dry labeling machine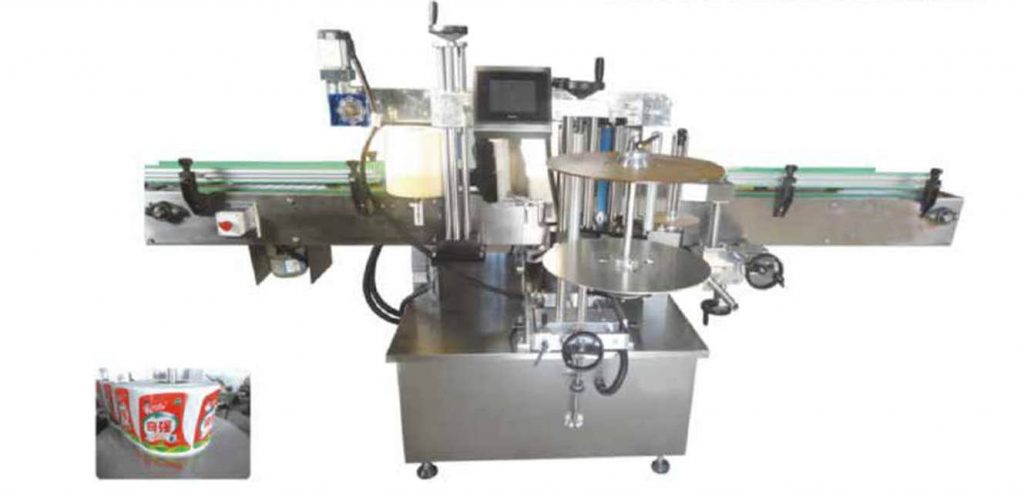 Features
This machine adopts an intelligent digital man-machine interaction touch screen with simple operation and parameter memory function.
It adopts imported servo motor control which iS fast tracking speed, highly stable, long service life, safe and reliable.
It selects international brand PLC, optical fiber sensor, and color photoelectric switch.
It owns functions of label length adjustment function and fault alarm.
The whole machine is made of stainless steel and aluminum alloy of solid structure, and beautiful appearance, complying with GMP standards and food hygiene and safety requirements.
HOT melt glue labeling machine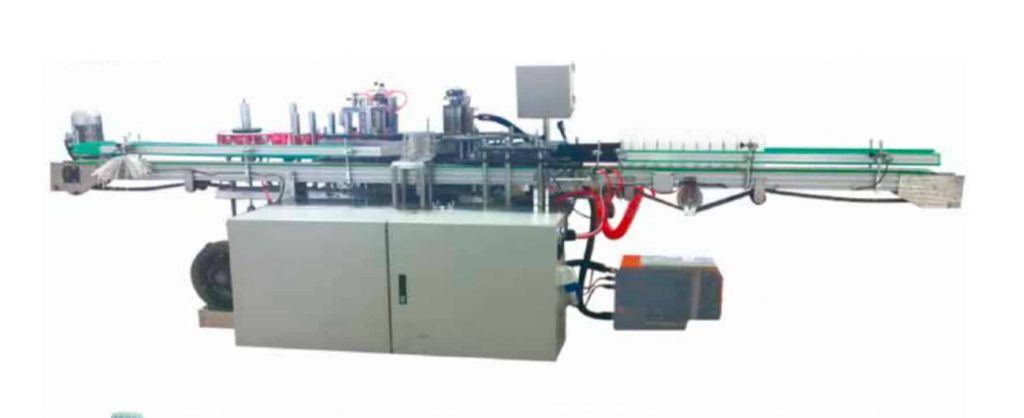 Features
Using thin film OPP, and other new types of environmental protection materials;
Complete hi-speed labeling by vacuum absorbing after partially gluing at two tail ends of the label;
The labeling pattern on the finished product will not deform owning to using non- shrinkage label materials;
Applicable in product labeling of round, oval, square, and other different shapes of plastic bottles, glass bottles and cans;
Application: washing liquid, beverages, dairy products, alcohol, food, chemical packaging, and other industries;
Label material: OPP, pearl film, compound paper, and packing materials.
The pursuit of perfect product quality is the goal of many enterprises.
Visual detection, can be used in the automated assembly line, and can also be used alone to complete the detection of product quality, the main purpose is to use a machine instead of human eyes to do measurement and judgment, that is, the defective defects of 100% high-speed full inspection, degree instead of human eye inspection. Measurement is to improve product quality, save labor costs, reduce material loss, and improve process control of the necessary instrument.
A visual inspection screening system can be installed on the production line, opposite. Products in the production process of online detection found defective products will alarm or automatically eliminate defective products, the fastest 0.5 seconds can complete a test, so that qualified products flow to the next Processing process.
Achieving a production task with quality and quantity is a valuable mechanism for production, assembly, or packaging. It detects and prevents defective products from being delivered to consumers. The function aspect has immeasurable value.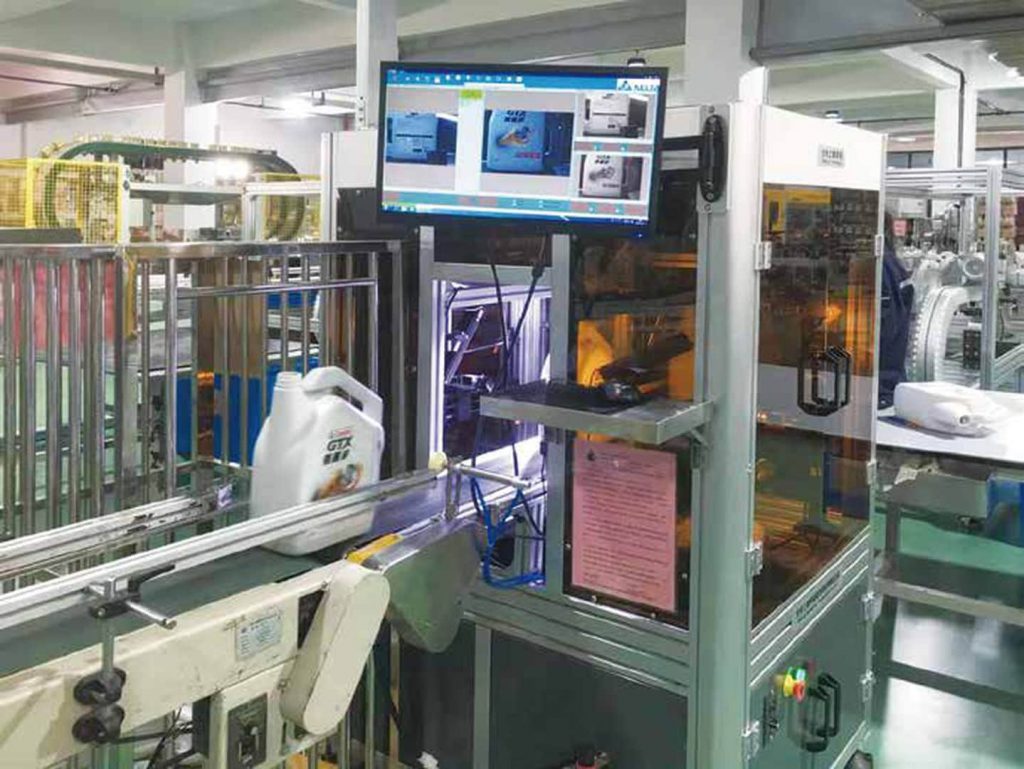 6-10 head automatic leak detector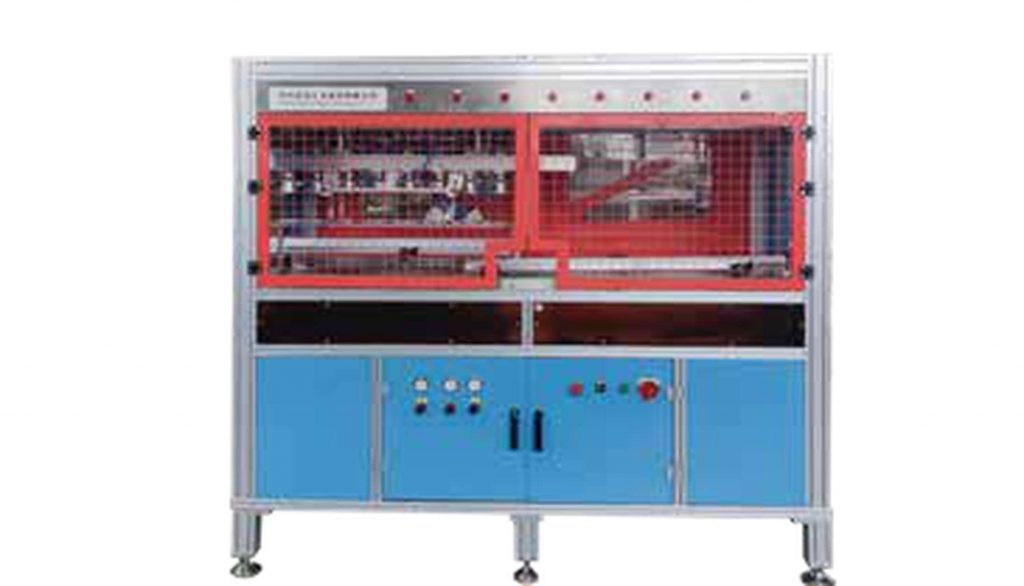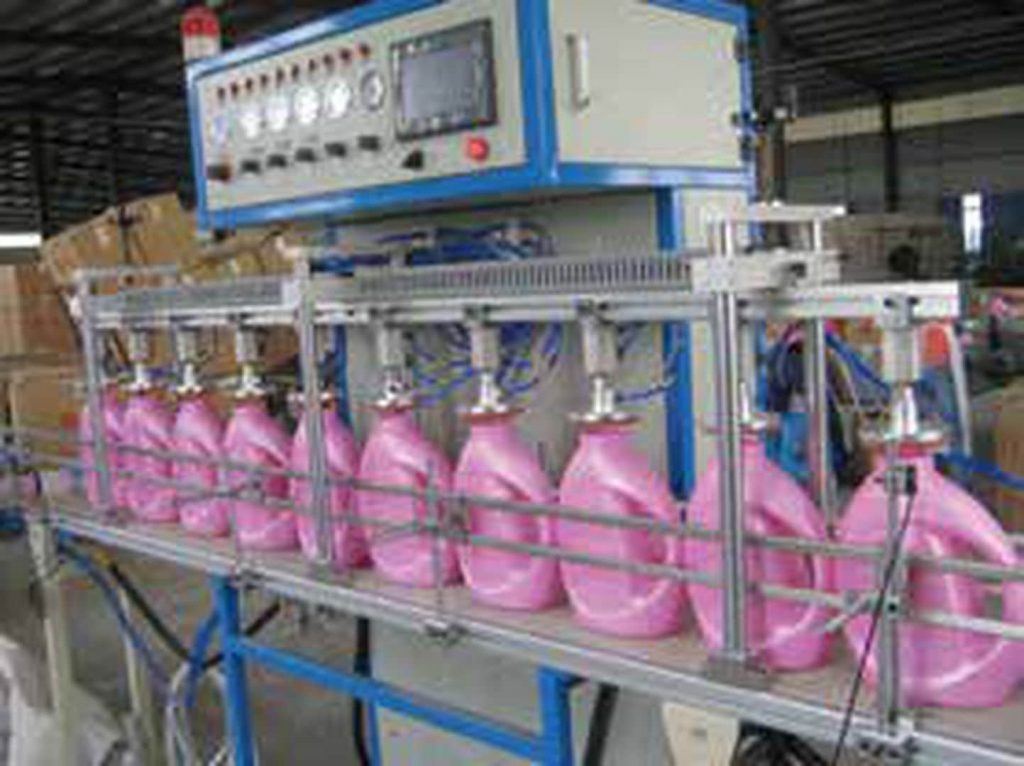 JWELL intelligent technology co., LTD. Production of a variety of specifications of leakage testing machine, equipment devices are used in high-precision sensor parts, so that the leakage testing accuracy is greatly improved.
The basic principle of a leak detection machine is to fill the clean air with certain pressure into the bottle under test, and determine whether the blow molding plastic bottle is qualified or not by analyzing the change of pressure in the bottle.
This product is a ten-head leak tester, which has a higher utilization value than other products. The whole process of uninterrupted operation improves work efficiency, saves time, reduces personnel investment, reduces capital investment, meets the needs of the automation industry, better and faster in the production line, the operation process can be automatically rejected unqualified products, to ensure product quality. It can also be customized according to your requirements.
Fully automatic baling press
This type of machine is a fully automatic plastic bottle packing machine, which is used for packaging HDPE bottles, PET bottles and other plastic bottles. This equipment replaces the traditional manual packaging operation, realizes the production line automation operation, greatly saves labor costs, and improves efficiency.
The design of the equipment is simple and practical, flexible and convenient to operate, and covers a very small area. The control system adopts Panasonic PLC control to increase the flexibility of function extension. Man-machine interface touch screen operation, convenient and quick. The standard automatic plastic bottle baler is highly adjustable and suitable for plastic bags of 610MMx1000MM and 1016MMx1219MM. An automatic plastic bottle packing machine can accurately locate and connect with a bottle blowing machine in a very small space. Minimum floor space requirements. Standard automatic baler with automatic feed conveyor belt. The packaging machine is designed for plastic bags and requires the operator to manually place the plastic bags in a fixed position. The same operator will remove the packaged bottles from the machine and place them on the pallet/slide rail.
The self-developed standard automatic packing machine has high adjustable performance and can be packaged from 500ml-5000ml containers of different sizes and shapes without the replacement of parts. This machine adopts a man-machine interface to manage all operations of the machine. The operator can store bottle Settings and parameters on the machine for future use. The machine has been widely used in the plastic container packaging industry for many years. Sales are all over the world, and more than 100 machines are working around the clock to provide better service to customers around the world.
According to the characteristics of the products and the specific requirements of customers, customers to customize a variety of specifications and shapes of products dedicated to automatic packing machines, so as to meet the needs of various industries' Special requirements.