Jwell Machinery Introduction
Jwell Machinery is currently one of the professional manufacturers of plastic extrusion machinery in China. Since its founding in 1997, Jwell has grown from its original factory to today, with 8 production bases in Zhoushan, Shanghai, Suzhou, Changzhou, Haining, Foshan, Chuzhou and Bangkok, Thailand.
The annual output of more than 3,000 sets of high-grade plastic polymer extrusion lines and other complete sets of equipment, and the honor of being ranked first in the extrusion industry for 11 consecutive years, has made Jwell a well-deserved leader in China's extrusion machinery industry.
Jwell has more than 20 holding professional companies, covering all kinds of polymer materials blending granulation, pipes, profiles, plates, sheets, non-woven fabrics, chemical fiber spinning and other production lines, as well as blow molding machines, plastic recycling (crushing, cleaning, granulation), single-screw/twin-screw extruders and screw cylinders, T-molds, multi-layer circular dies, mesh changers Accessories such as equipment, rollers, automation auxiliary machines, etc.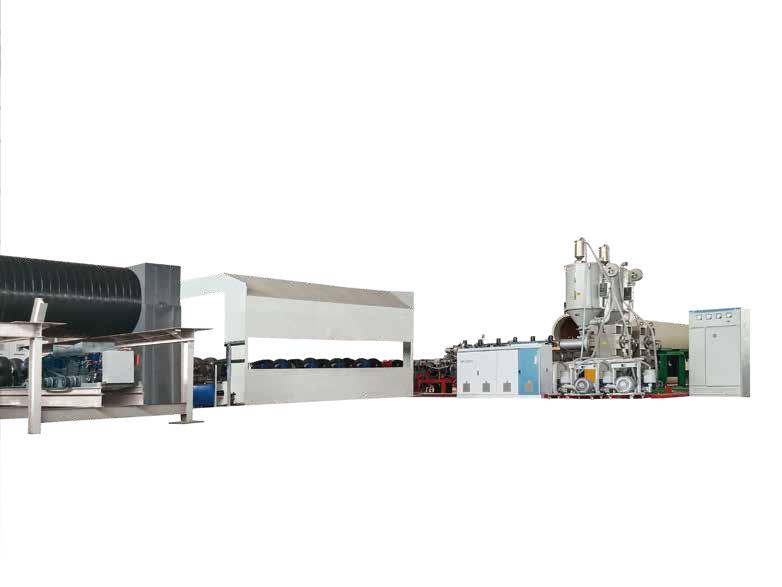 This PVB film extrusion line is a special equipment for producing polyalkylate film. It adopts melt extrusion technology to extrude PVB granules into a certain shape through an extruder, then molds it, then cools and rolls it, and finally forms a film with a certain thickness and width.