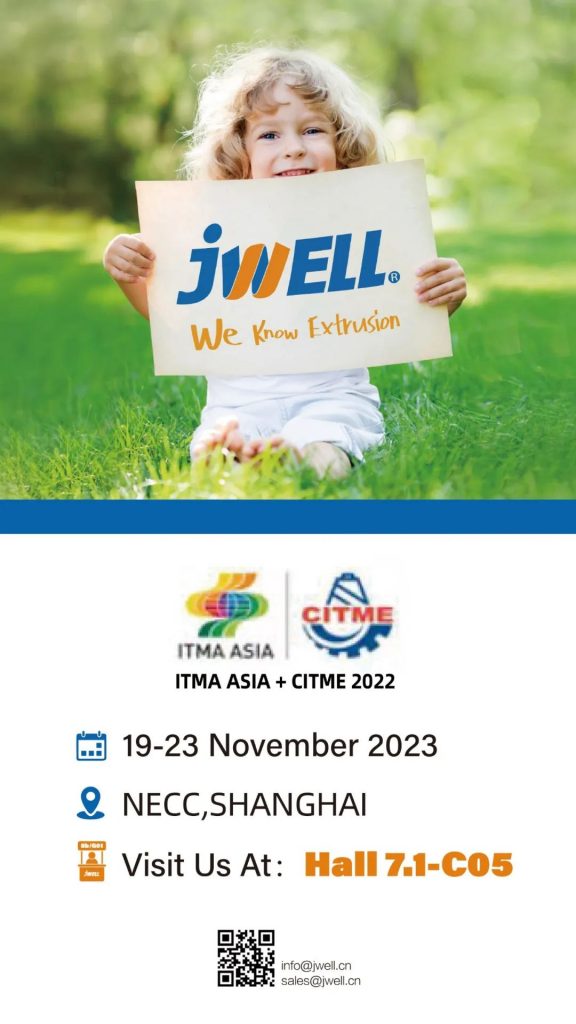 The CITME and ITMA Asia Exhibition will be held from November 19 to 23, 2023 at the NECC(Shanghai). JWELL Fiber Company has over 26 years of rich application experience in the textile industry. At the same time, our innovative hardware and software have added new vitality to the digital upgrading and transformation of the traditional textile industry, and are moving towards high-end, intelligent, and green development. In this exhibition, JWELL Fiber Company is exhibiting with innovative solutions at booth C05 in Hall 7.1, providing you with new ideas, multiple solutions, and there is always one type can fits your requirements!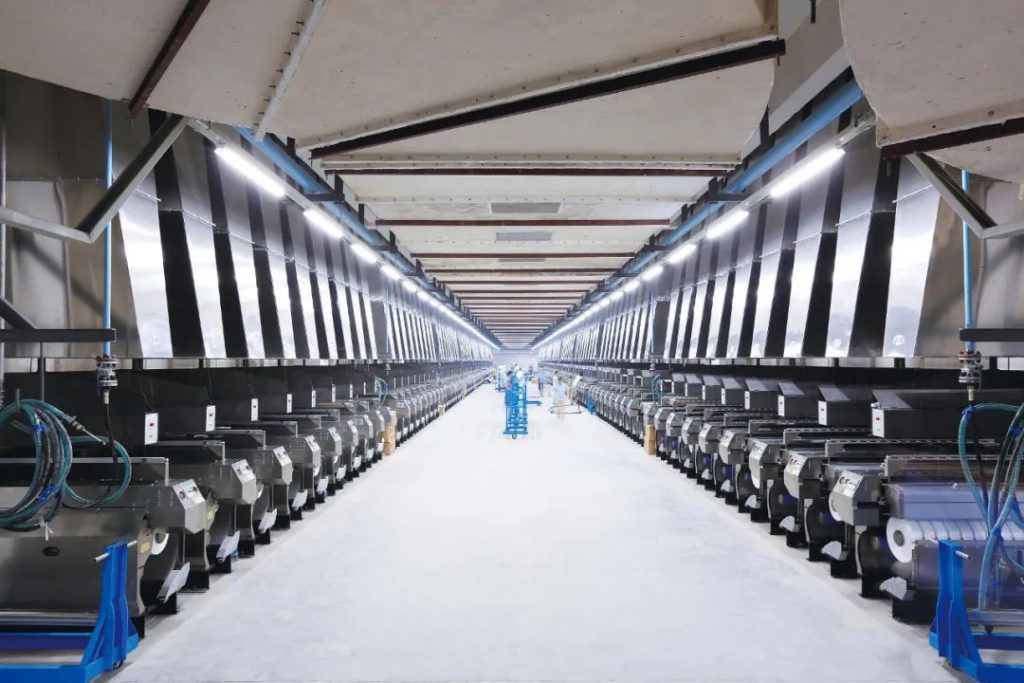 Products Intriduction
Fully integrated automation+IoT control system solution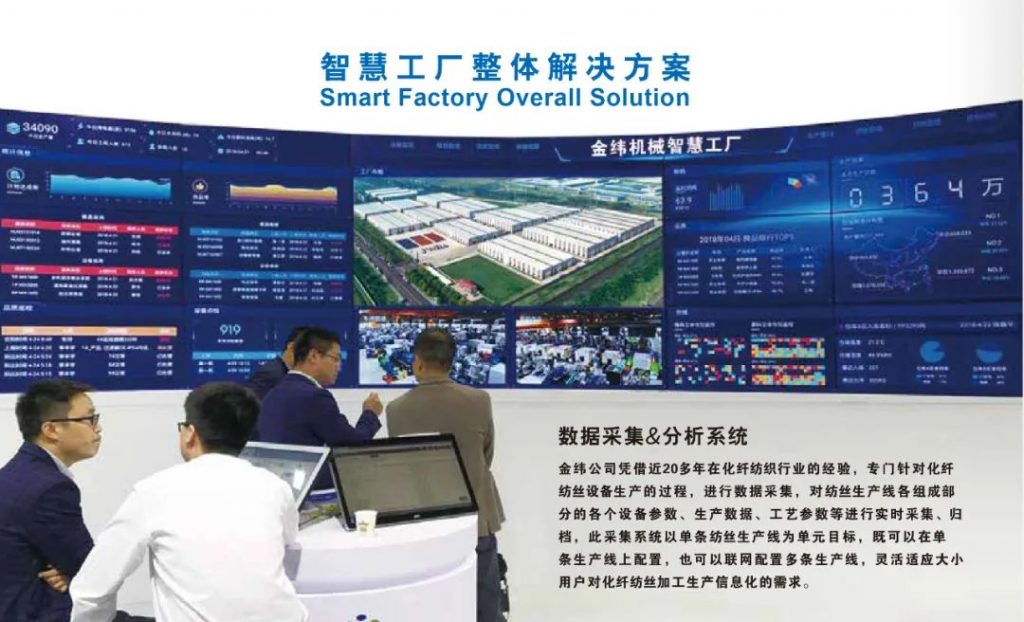 With the continuous emergence of new technologies and the demand for industrial upgrading, Suzhou JWELL Fiber Company, through the establishment and practice of a digital factory, combined with technologies such as 5G+artificial intelligence, big data, and cloud computer, centre on technologies such as automation control, software system integration, information and closely integrated with the textile machine host and textile process, through data monitoring and predictive maintenance technology, to realize the upgrade of intelligent manufacturing, reduce costs and increase efficiency, assist in the continuous improvement of industrial chain competitiveness.
High Speed Automatic Winder

Length of chuck: 1800mm
Mechanical speed: 4000m/min
End of yarn-cake: 12/18/20
Applicable varieties: PET
Equipped with high speed fully automatic switching winder with precision winding, high success rate of switching, yarn-cake forming is well, and good unwinding performance.
PET/PA6/Composed POY High Speed Spinning Machines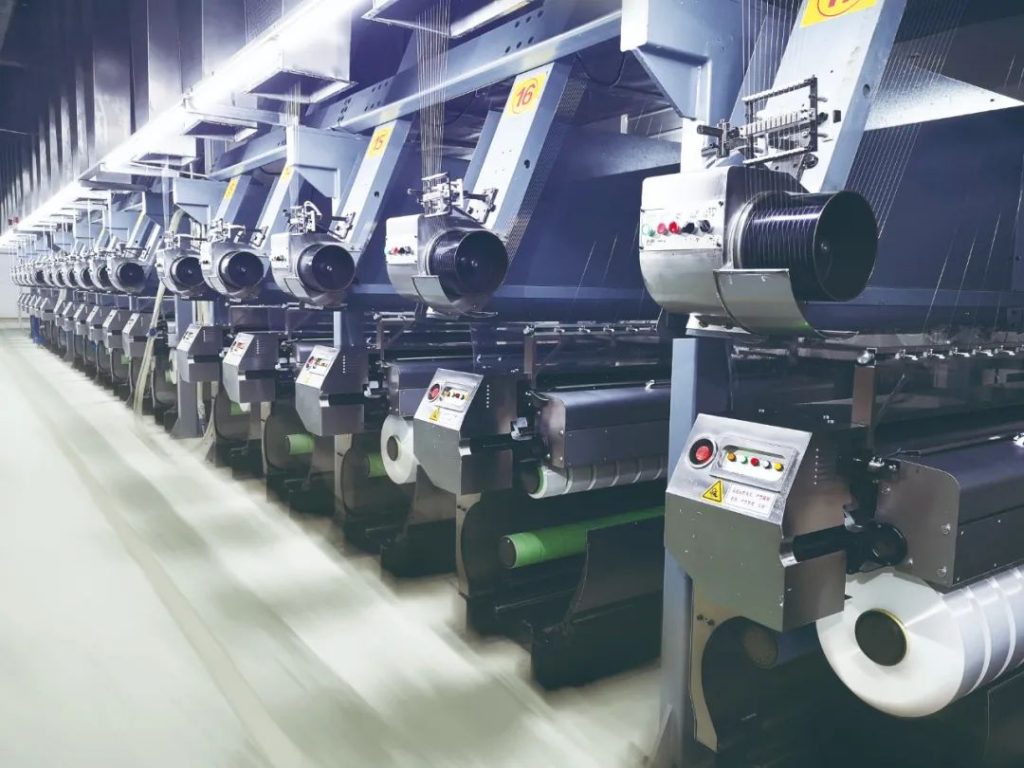 Adopting a new type of bimetallic screw, barrel, and special pipeline design
Energy saving spin beam with bottom mounted high-pressure cup type components
Unique planetary spinning pump, separately driven oil pump, equipped with carefully designed monomer suction device
Cooling system of EVO and cross quenching with uniform and stable wind speed
Liftable godet, convenient for lift operation
Equipped with high speed fully automatic switching winder with precision winding, high success rate of switching, yarn-cake forming is well, and good unwinding performance.
The equipment including more than 20 series of key equipment, such as spinning machines, high-speed winders, and hot rollers, and it's rich formal and configurations, stable product quality, reliable equipment operation, efficient energy conservation, and green environmental protection.
PET/PA6/Composed FDY High Speed Spinning Machines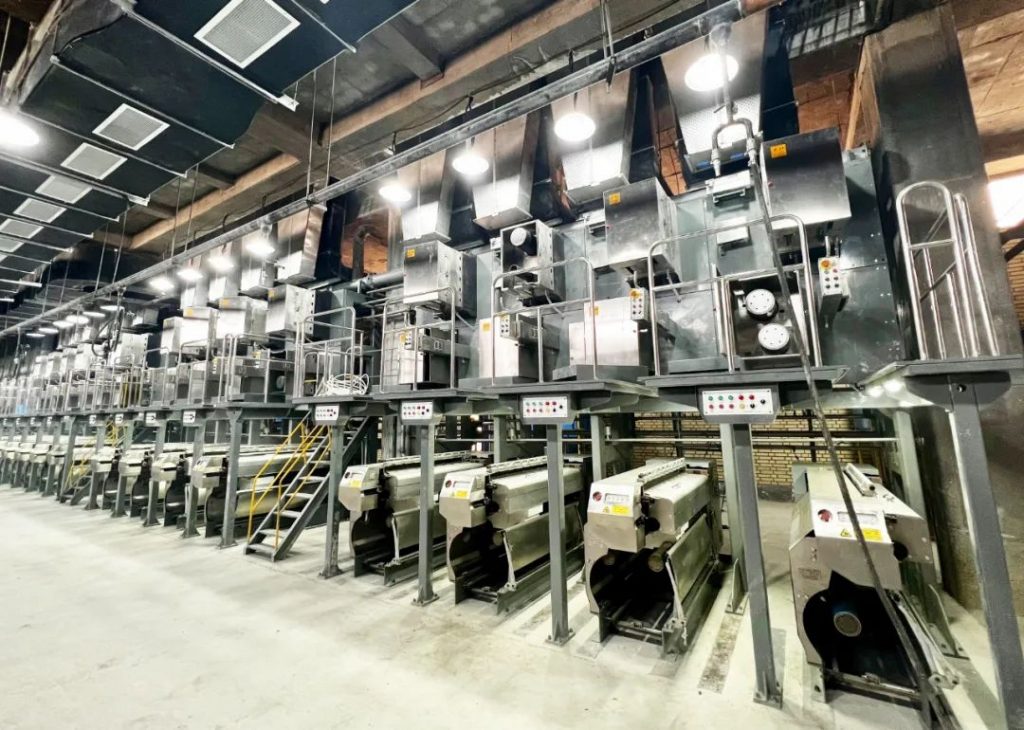 Uniform and stable quenching chamber system, it's better for yarn evenness
Finishing spray system for fine denier filament and universal oil wheel feeding system.
High precision imported frequency converter, equipped with imported high-precision temperature control meter with setting, temperature control, and monitoring functions
Equipment with JW series precision winding and high-speed automatic switching winder by JWELL Fiber Machinery Company. High success rate of automatic switching, yarn-cake forming is well, and good unwinding performance.
Melt Spandex (TPU) Spinning Machines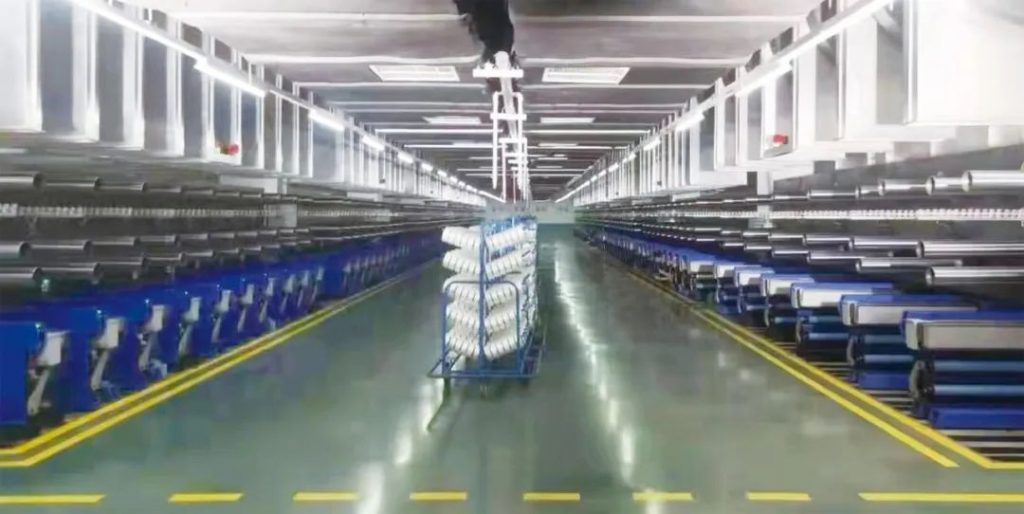 Adopting specialized spandex screw extruder and A.C inverter drive device
Unique crosslinking agent adding feeding system has been applied for the patent in China
Adopting a new spin beam, parallel quenching system, and high-precision planetary pump
Adopting finishing spray system and driving device which are suitable for spandex yarn
High-precision imported inverter, equipped with imported high-precision temperature control meters
Specialized manual or fully automatic switching of spandex winder.
Spunbond Nonwoven Fabric Production Line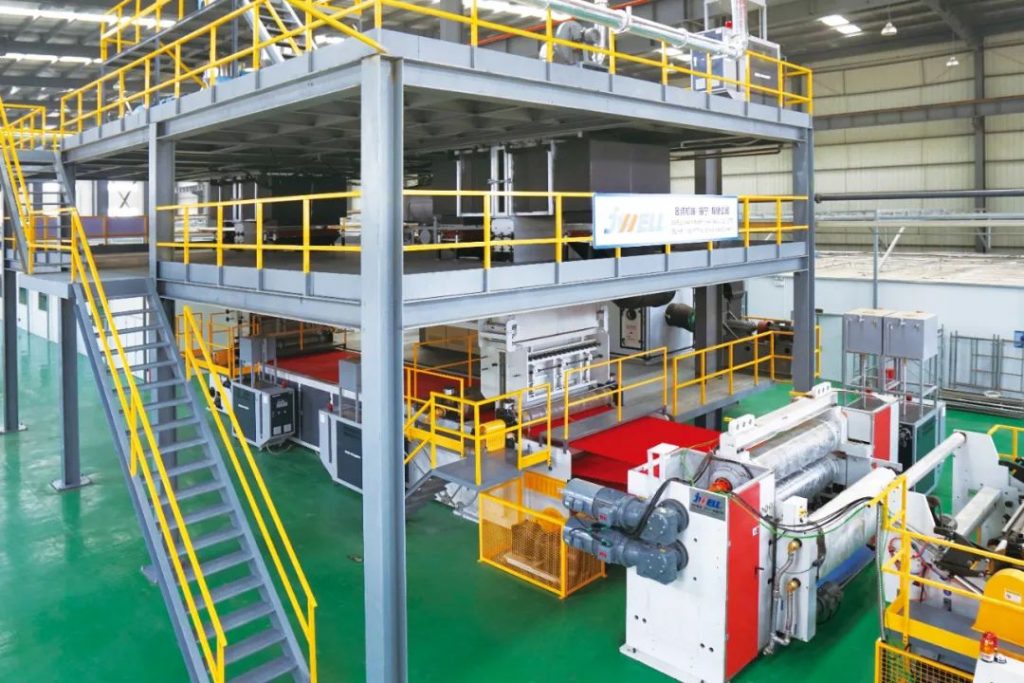 The production line is mainly used for the production of non-woven fabrics for PP spinning, mesh forming, and hot rolling reinforcement
Using PP as the main raw material, supplemented by additives such as color masterbatch antioxidant, anti-pilling, and flame retardant, and produce PP spun-bonded hot-rolled non-woven fabrics of different colors, properties, and applications
Widely used as materials in medical, health and other fields
Replacing the composite production line with different configures can produce series of products such as S, SS, SSS, meeting the market demand of PP spun-bonded non-woven fabrics for different purposes of customers
More exciting, waiting for you to come to the exhibition site
19-23 November
Shanghai Hongqiao National Convention and Exhibition Center
JWELL Booth: H7.1-C05
We will meet at the exhibition!