Tire Twin Screw Extruder Recycle Line For Desulfurized Rubber/ New Tires/Filler/Conveyor Belt Making
Jwell tire recycling production line is a system that processes used or scrap tires into various useful products, such as recycled rubber powder and crumb rubber. The process typically involves shredding the tires, removing the steel wire and fiber, grinding the rubber into smaller particles, and then separating and classifying the different components. The end products can be used in a wide range of applications, including construction, automotive, sports surfaces, and more.
The rubber tire recycling and the granulating machine is a dual-cone forced feeder plus a twin-screw extruder. The old tires are cleaned first, broken into small pieces by a crusher, and then sent to the double-cone forced feeder by a conveyor belt. Fully and vigorously mixed by twin screws, it plasticizes and volatilizes the water contained in the rubber.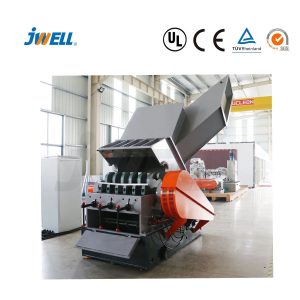 Introduction:
A tire recycling line is a specialized machine designed to recycle used or worn-out tires into valuable raw materials. This machine goes through a series of processes that shred, grind, and separate the tire components to produce rubber granules, steel wire, and fibers. The resulting raw materials can be used in various industries such as construction, agriculture, and automotive, among others.
Function:
The tire recycling line is designed to process used or worn-out tires from cars, trucks, buses, and other vehicles. The machine has a conveyor belt that feeds the tires into the shredder, which cuts them into smaller pieces. The shredded tires are then passed through a grinder, where they are ground into fine particles. These particles are screened and separated based on their size and density. The rubber granules, steel wire, and fibers are then collected and packaged for further use.
Advantages:
There are several advantages of using the tire recycling line over traditional methods of tire disposal. First, it reduces the environmental impact of tire waste by recycling the materials into useful products. Second, it reduces the need for new raw materials, thereby conserving natural resources. Third, it creates employment opportunities in the recycling industry. Fourth, it produces high-quality raw materials that can be used in various industries at a lower cost than virgin materials.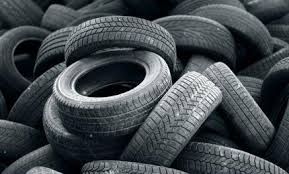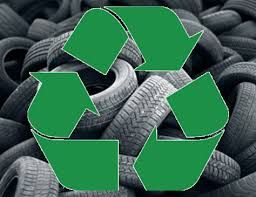 Features:
The tire recycling line has several features that make it efficient and effective. First, it is fully automated, reducing the need for manual labor. Second, it has a high processing capacity, allowing it to handle large volumes of tires. Third, it has a low energy consumption rate, making it environmentally friendly. Fourth, it has a compact design, saving space in the production area. Fifth, it is easy to operate, with user-friendly controls and indicators.
Components:
The tire recycling line consists of several components that work together to achieve the desired output. The main components include the shredder, grinder, conveyor belt, vibrating screen, magnetic separator, and dust collector. Each component has a specific function and is designed for durability and efficiency.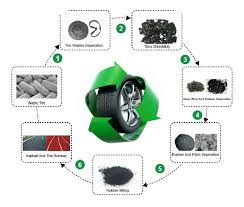 Applications:
The raw materials produced by the tire recycling line have a wide range of applications in various industries. The rubber granules can be used in road construction, playgrounds, and sports fields. They can also be used to manufacture new tires, shoes, and other rubber products. The steel wire can be sold to steel mills for recycling, while the fibers can be used in insulation materials and paper production.
Verified onsite by world-leading inspection company Bureau Veritas on ALIBABA.com